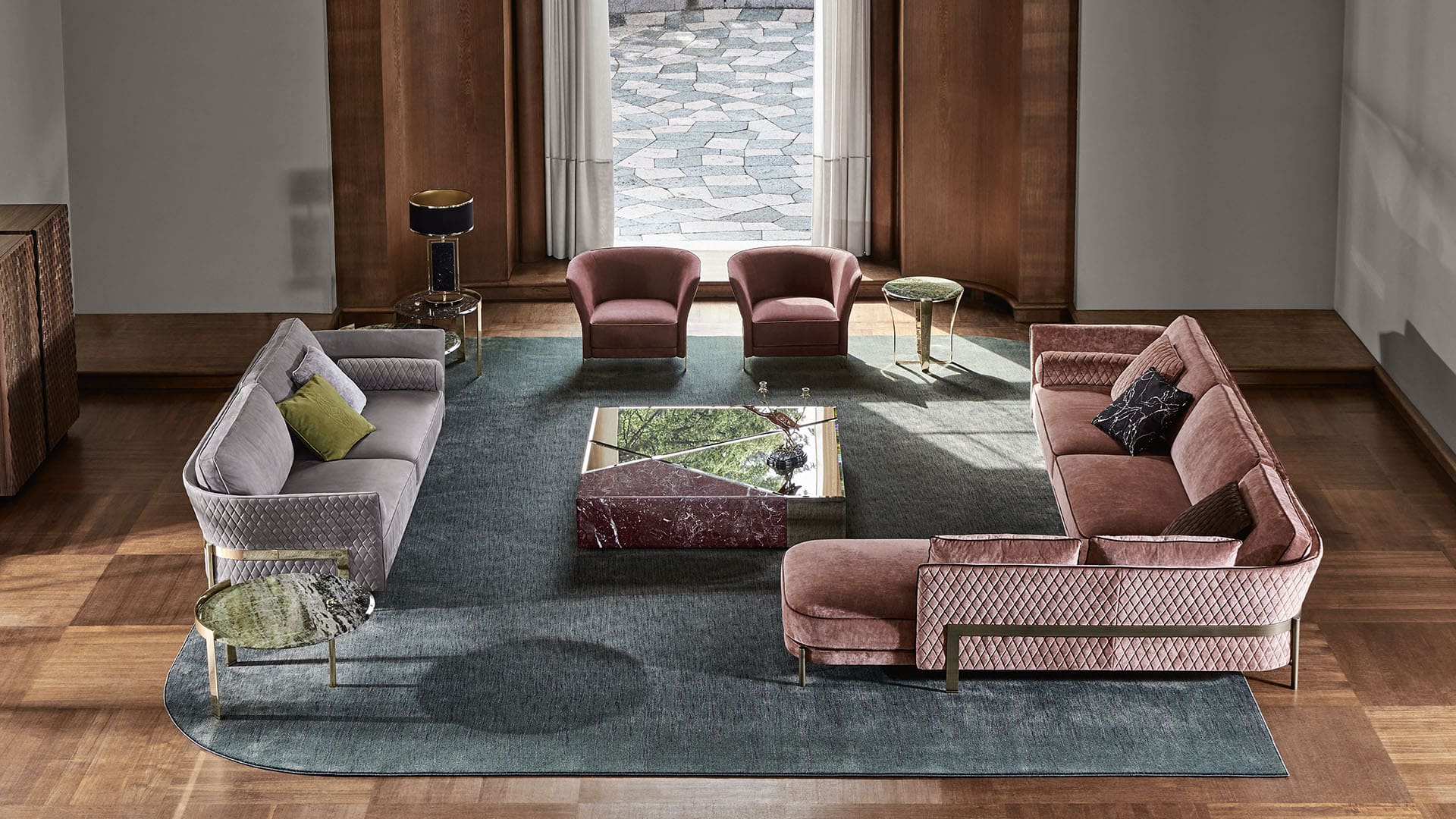 18 Jul

Contemporary luxury furniture: ideas for every room
Contemporary luxury furniture: ideas for every room
When it comes to the interior design of a residential space, furniture is of course the main star: the ensemble created by colors, furniture pieces, textiles and accessories is what, ultimately, sets the tone and style of each room of the house. 
For those with a taste in luxury but who are also profoundly rooted in current times, high quality contemporary furniture – like the one synonymous with the Opera Contemporary brand – is very likely the best solution to create a modern-day and stylish look able to exude elegance and sophistication. 
Is it possible to incorporate contemporary luxury furniture in every room and setting? Yes, of course. A detailed – and often bespoke – interior design project will allow you to define and create the perfect style for different environments such as living rooms, foyers, bedrooms and home offices. The support of specialized designers like those available at Opera Contemporary's is also crucial when it comes to creating a fluid, synergic style for the interior design of an entire residence through the choice of the best pieces, the most beautiful matching, and the perfect mood boards. 
Before exploring different contemporary luxury furniture ideas for each room of the house, let's look at why this style is especially renowned for creating overall harmonious spaces.
Contemporary luxury in interior design: sleek, sophisticated and timeless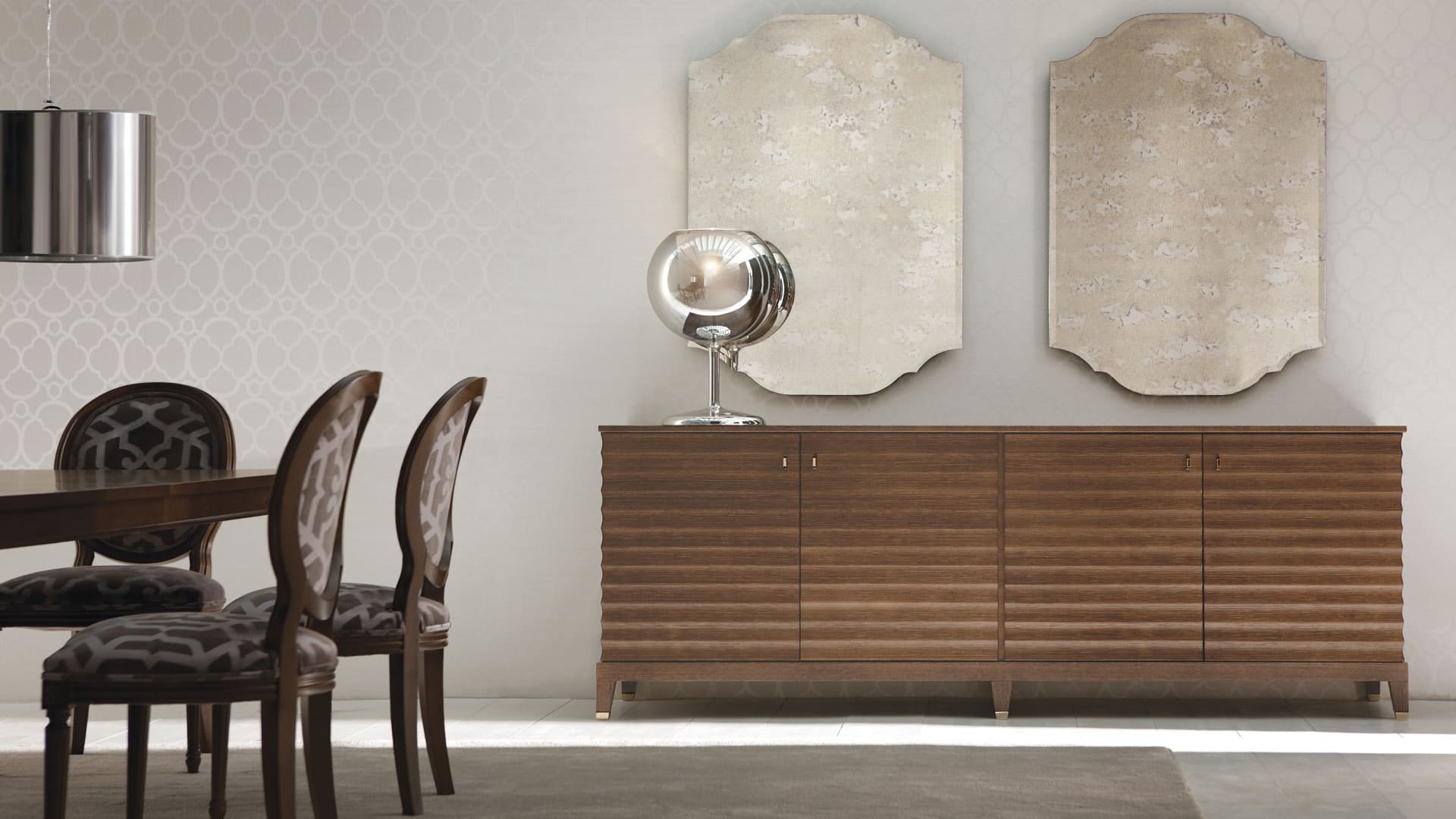 When applied to furniture and, more in general, interior design, contemporary luxury is an approach that combines the cleanliness of lines, minimalism and distinctive on-the-moment furnishing elements and accessories to create a sleek, sophisticated and timeless look. Usually, neutral color palettes add to the overall charm of this very distinctive style by emphasizing simplicity, significance and elegance. Finally, organic shapes and materials such as wood, metal and glass are often used to add texture and further visual interest to the space.
Bespoke contemporary luxury furniture is an essential element in creating residential settings that truly express the unique personality and taste of those who inhabit them. Custom-made pieces can be designed to fit specific functional or aesthetic requirements, such as storage solutions for multi-purpose furniture and walk-in closets that reinterpret areas of the spaces or home offices. 
Although space is usually not an issue in bespoke luxury interior design projects, customized design is especially fitting for smaller rooms – where the functionality of every inch is pivotal. In essence, bespoke luxury furniture allows you to create a space that is not only stunning to look at, but also serves a practical purpose: it's the perfect way to elevate any interior design project to the next level.
Luxury contemporary furniture ideas for your living room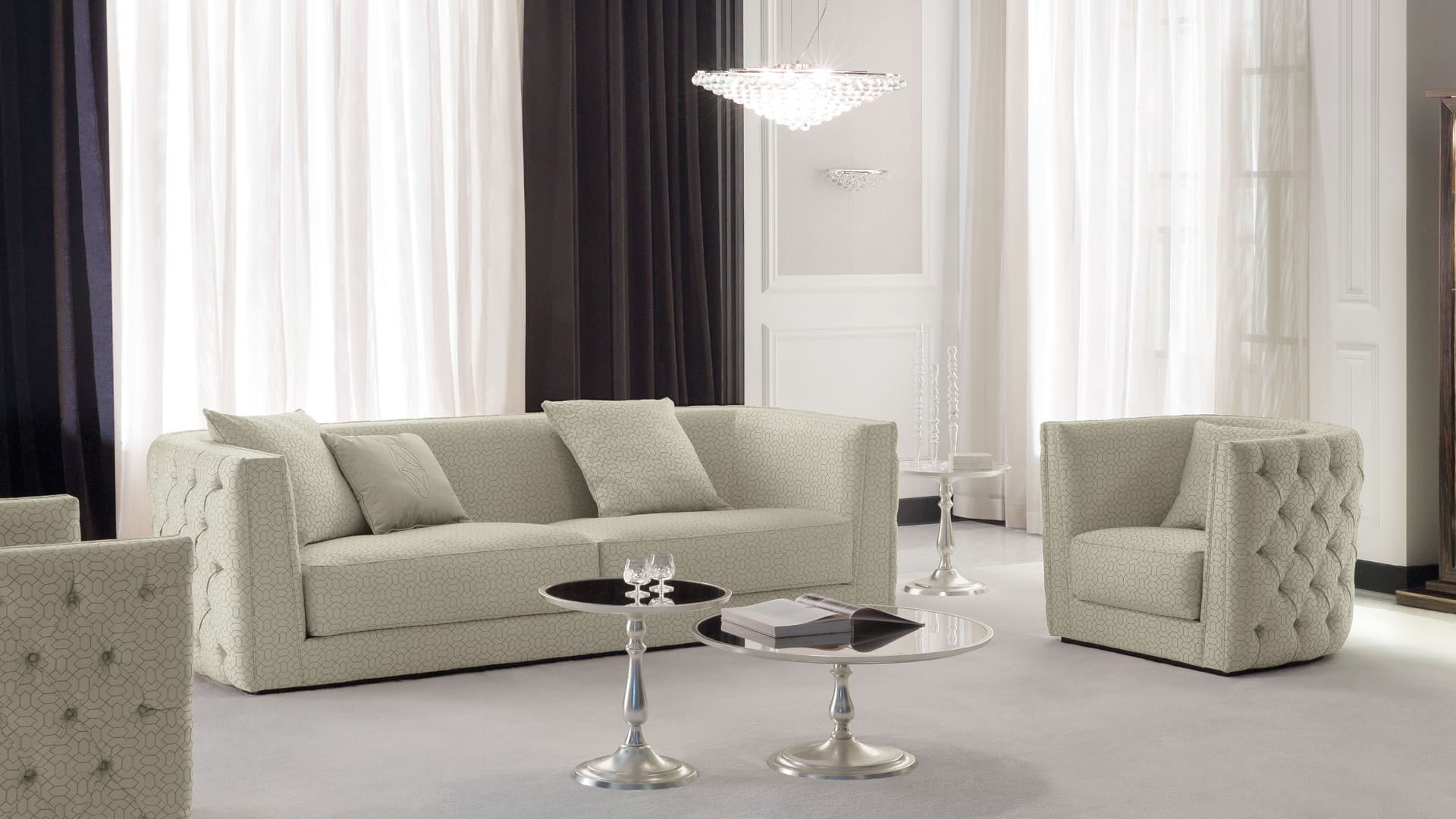 Pictured: Leandro sofa set
The living room is often the centerpiece of a home, its pulsing heart and the treasure chest that, more than any other environment, showcases the personality and aesthetics of those who live the spaces. The multi-purpose philosophy that is so profoundly intertwined with present-day living areas is also one of the reasons why this room requires a careful and detailed approach to interior design.
Luxury contemporary furniture for living rooms can highlight the uniqueness of the volumes available through elegant and graceful furnishing elements and accessories, all beautifully nestled into a metaphorical "stage".
We suggest starting with a neutral color palette and then adding pops of colors with accent pieces such as throw pillows and rugs. Also, pay maximum attention to the living room's main star, which is of course the sofa: talking about the previously mentioned stage, the sofa has to be at its center! 
In living rooms, sofas are means to relax but also statement pieces. Their size, color and material must be carefully chosen to create a welcoming, warm environment that exudes sophistication and personality. Opera Contemporary's wide range of sofas will inspire you with its refined solutions featuring rich, tailored details that are designed to enhance the charm of every space: from the suave lives of the Butterfly model to the whimsical yet solid design of Kathy, all aesthetic and functional requirements are satisfied. 
Once you have chosen your sofa, we advise pairing it with a sleek coffee table and other statement pieces such as armchairs, poufs and benches. Create a setting that is, more than anything else, a triumph of unique shapes and elegant curves mixed with solid material surfaces to create the perfect mixture between visual lightness and solidness. 
If the space at your disposal is especially generous, you can also consider creating multiple seating or relaxation areas to communicate an even more inviting atmosphere. Typical examples include conversation areas featuring two sofas facing each other, or reading nooks with floor lamps and comfortable, clean-shaped armchairs such as Opera Contemporary's Cosmo and Sophie, both showcasing a unique blend of material appeal and embracing lines.
Luxury contemporary furniture ideas for your bedroom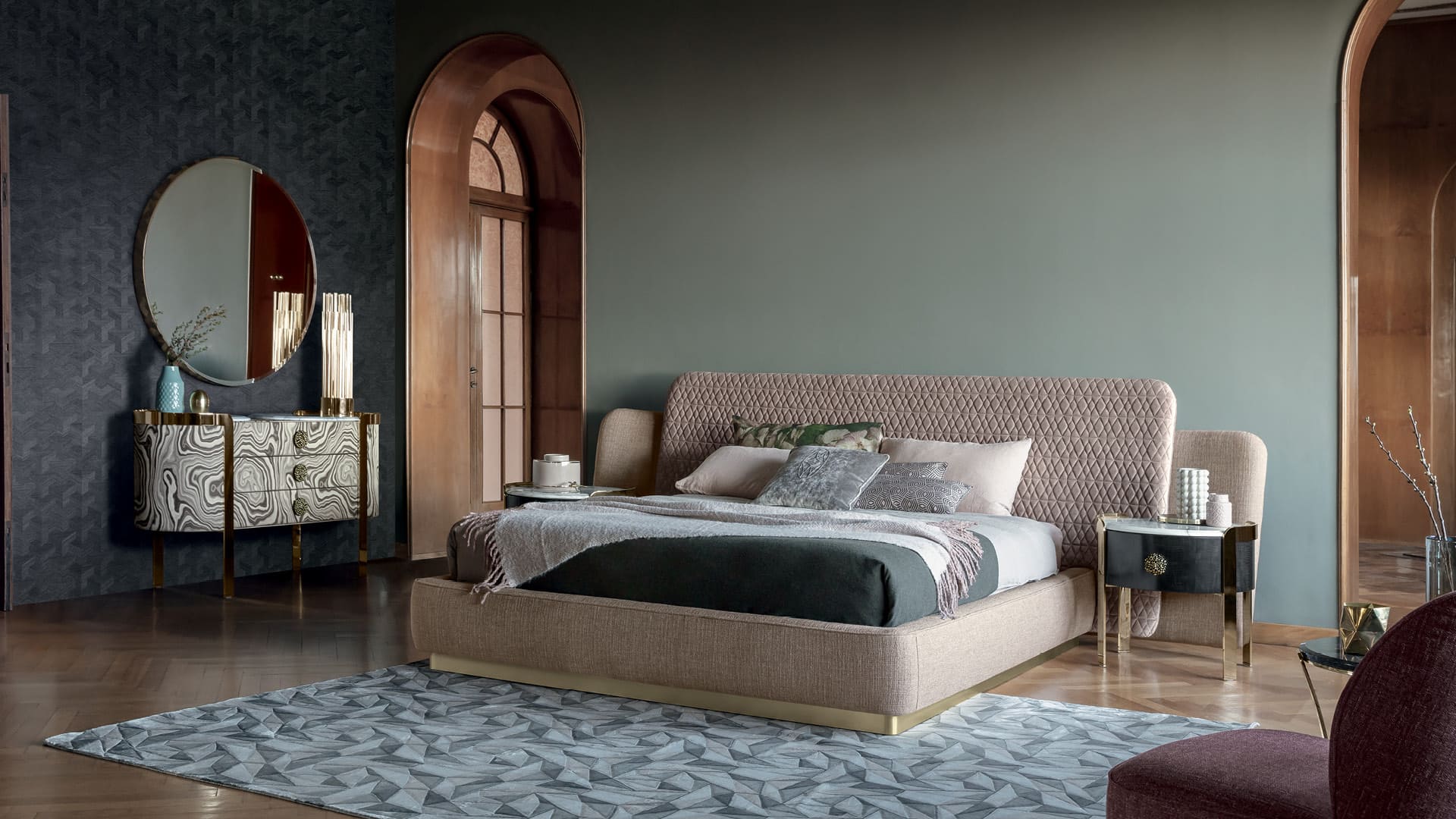 The bedroom is, by nature, a space designed to relax, unwind and finally let go of the world around you and rest. A setting created for relaxation and authenticity that can and should reflect a sense of luxury and comfort through the choice of adequate luxury contemporary furniture. 
This is also the perfect space to incorporate plush fabrics and textures. Opera Contemporary's wide range of beds includes stunning pieces such as Vertigo, Butterfly and Dorothy: sensual-looking beds with texture as the main star, to create a refined and contemporary aesthetic. Their soft curves and highly multisensory headboards create an exceptionally flawless match when combined with shiny nightstands and statement pieces such a Doris, the vanity table with mirror and LED lights that features precious details, a sculptural silhouette, metal legs and a marble top. A distinctive piece that enriches the vanity corner in the sleeping area.
For an even more contemporary look, you can consider adding charming pieces such as Opera Contemporary's Mascha metal screen: its soft oval panels and intricate quilted pattern enhance the aura of charm and class that should be highlighted in every luxury bedroom characterized by a modern twist. 
Finally, if your bedroom is large and spacious, consider creating a cozy and stylish seating area to make the room feel even more luxurious. You could add a chaise lounge, a stylish side table, and a statement floor lamp.
Luxury contemporary furniture ideas for your bedroom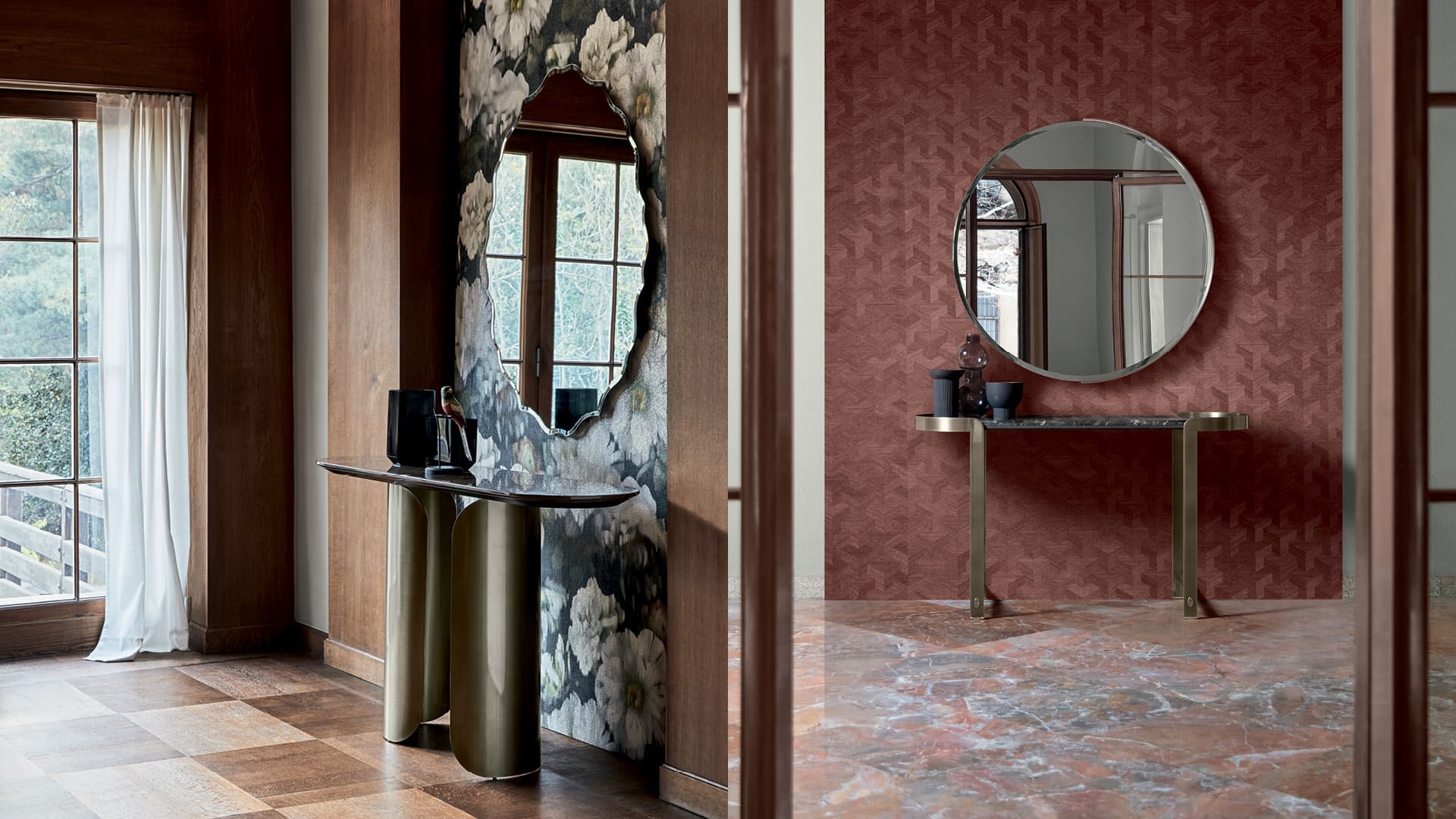 Hallways and foyers are sometimes undeservingly overlooked in interior design, yet they can be the perfect place to showcase extraordinary contemporary luxury furnishing pieces. Whether they welcome you – or your guests! – inside the house or guide you from one environment to the next, their surfaces should be furnished with carefully chosen pieces creating the perfect trait-d'union between different settings. 
Luxury design consoles such as Gabriel or Fanny convey the sheer elegance of your home with their unique personality and well-balanced elegance. Our suggestion is to pair them with a statement mirror and a plush rug to create a luxurious and comfortable "passage space".
Once again, if your hallway or foyer are especially large, you can also consider adding a seating area to make the space even more inviting. You could add a stylish bench or a pair of armchairs, a side table, and a statement floor lamp – carefully positioned to play synergically with natural light, if available. 
Ultimately, with the support of specialized interior designers, you can turn your house's "connecting areas" almost into contemporary art museums with the choice of flawless furniture pieces.
Opera Contemporary: Italian craftsmanship for signature contemporary furniture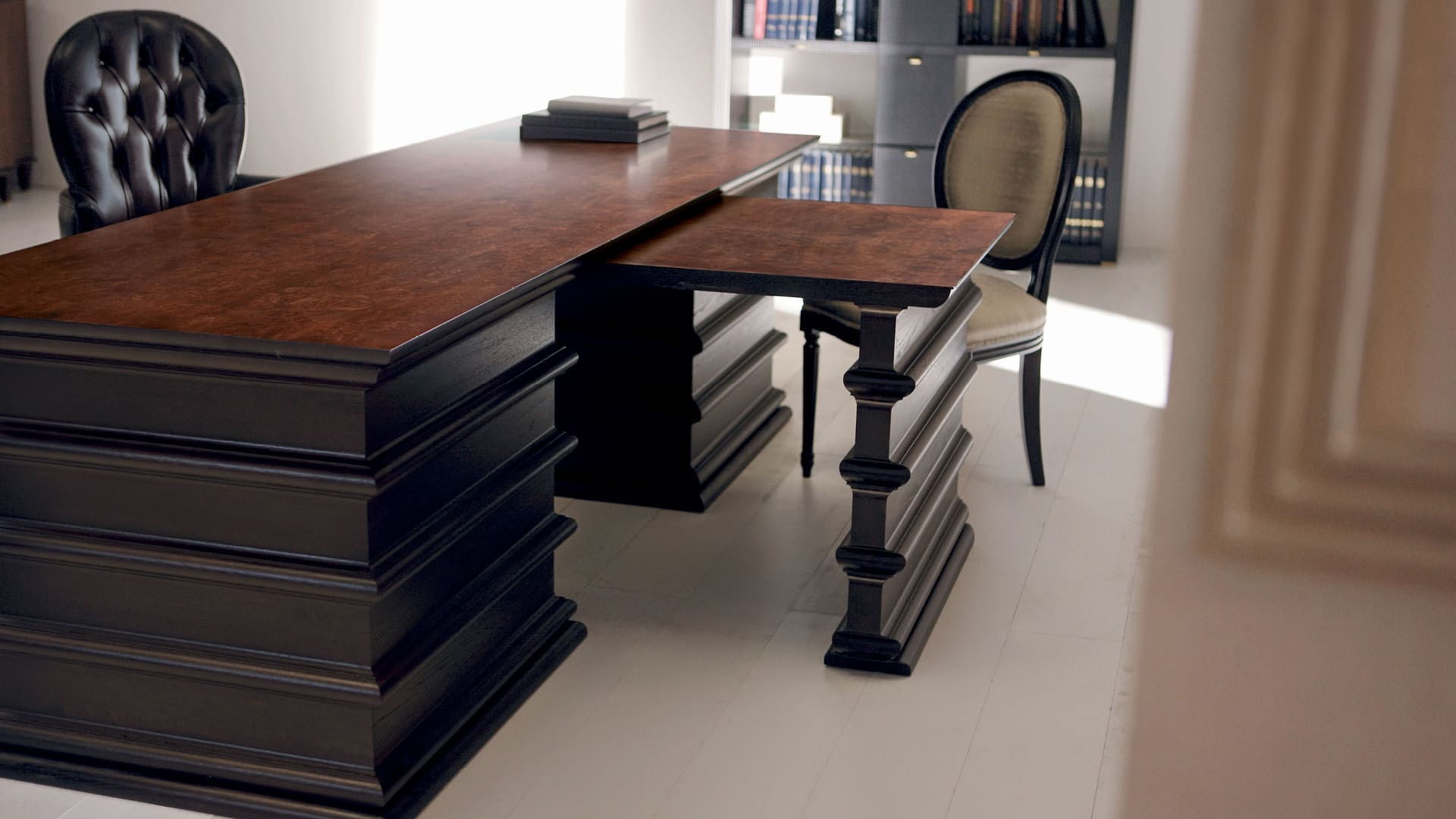 Now more than ever, home offices are considered a crucial element in interior design projects, and they have to represent a unique blend of personal and professional identity: places that can easily shape themselves into the overall look of a residence but must also look authoritative and classy. 
Opera Contemporary's range of writing desks, available in different sizes to adequately fit different settings, are vital in providing your home office with a strong yet elegant personality. With their delicate metal finishes adorning handles and feet and material surfaces, they add flashes of light to the room and provide lightness and visual space.
Paired with office armchairs of exquisite craftsmanship like those available in the Opera Contemporary catalog and, if the room's size allows it, sofas, armchairs or a side table, they truly can embody the solid professionalism and prestige that luxury home offices require.
Get in touch with Opera Contemporary's expert interior designers to discuss the best luxury contemporary furniture for your entire home.