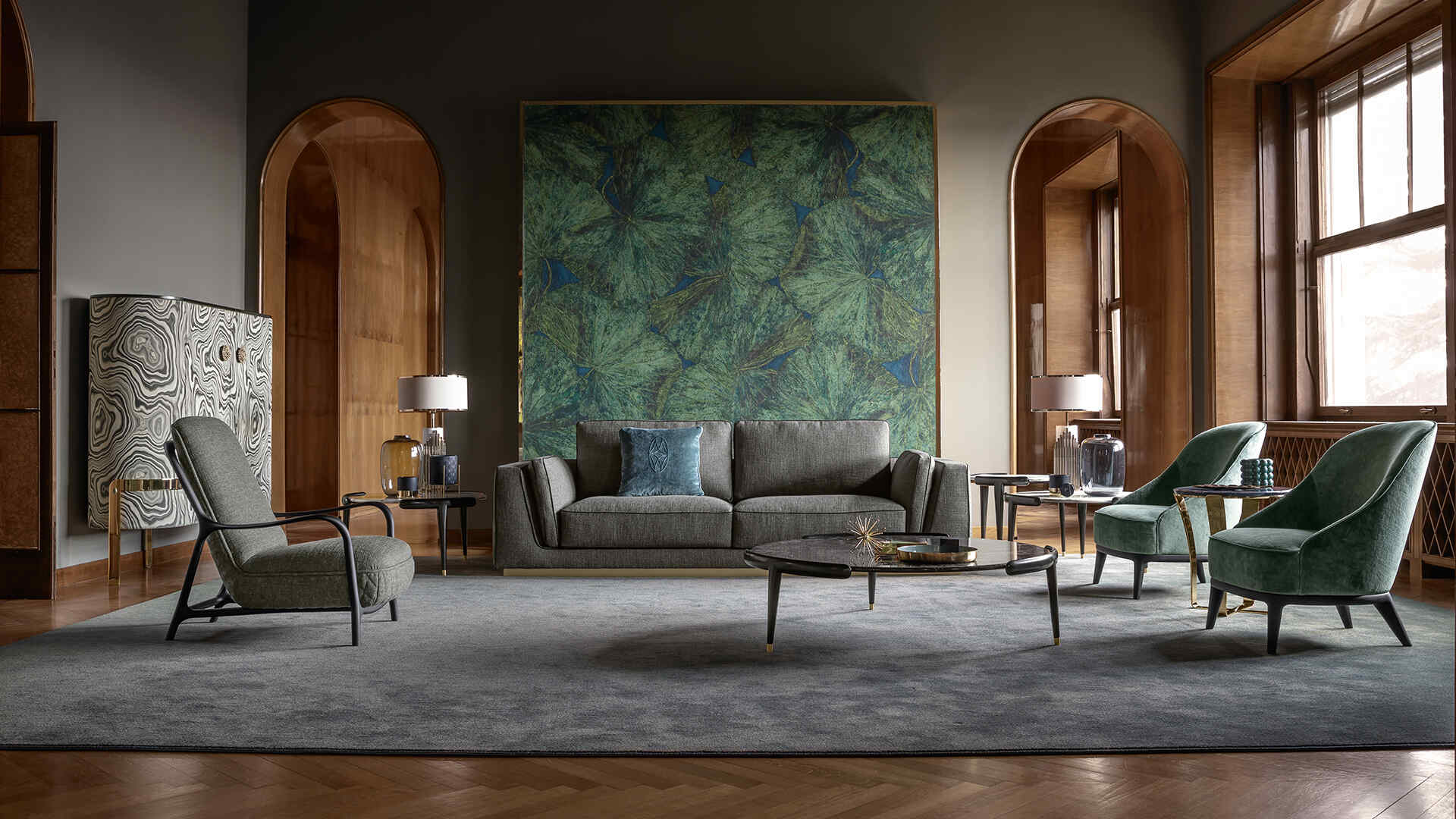 21 Jun

Decorate the house in contemporary style: the tips
Decorate the house in contemporary style: the tips
Furnishing the house in contemporary style is an articulated and complex process, involving the careful and rational evaluation of a multiplicity of determining factors: the size and shape of the rooms, their degree of natural and artificial lighting, the aesthetic and functional needs of those who will live in them, and, of course, personal taste.
When we talk about contemporary furniture we are also led, generically, to imagine spaces that are inspired by the modern lifestyle and that take into account the elements that most characterize it: the organization of different activities throughout the day, technology, multifunctionality, and the changing habits of the person.
However, this is a rather simplified idea of a style that, by its nature, is instead more multifaceted. Let's see together why.
Modern or contemporary interior design?
Before going into the advice that would be appropriate to follow in order to achieve a contemporary interior design that is functional, appealing and comfortable, it is equally important to examine the differences between this type of furniture and modern furniture.
Although these two terms are often used synonymously-and thus freely interchangeable by virtue of certain characteristics they share-they actually identify two very different approaches in design, with quite distinct histories and philosophies.
Let's start with modern furniture, which in fact absorbs the concepts of modernism developed at the turn of World War I and World War II by totally rethinking the design and aesthetic canons of furniture elements. The keystones of this style refer to everything that is beautiful but also functional, understated and simple, minimalist and clean, declining into an interior design that is born to be useful. Historically, modern furniture refers to the industry innovations that characterized the twentieth century-but also to the more creative ventures of current innovation.
Typically, modern furniture lightens the visual impact of design elements in space so that rooms feel airy, "free", practical to live in, with ample availability of movement and suitable for everyday use. As is easy to guess, modern furniture also integrates technology at its core-most current examples include home automation-which is conceived as the very element of objects and as a tool to further implement the performance of the living space.
Different in philosophy, on the other hand, is contemporary furniture, which rather than an actual style is a kind of in-progress path created to evolve along with the needs of inhabiting spaces. In common with modern style is the practicality and usefulness of objects, and sometimes their integration with the technological component (but not necessarily). However, the concept at the root of this style is by its nature less rigid and more dynamic, slightly unstructured so as to keep itself always open to multiple contaminations.
It is therefore no coincidence that contemporary furniture counts within it so many different suggestions and influences: its perimeter is in fact elastic and ductile, ready to accommodate and integrate.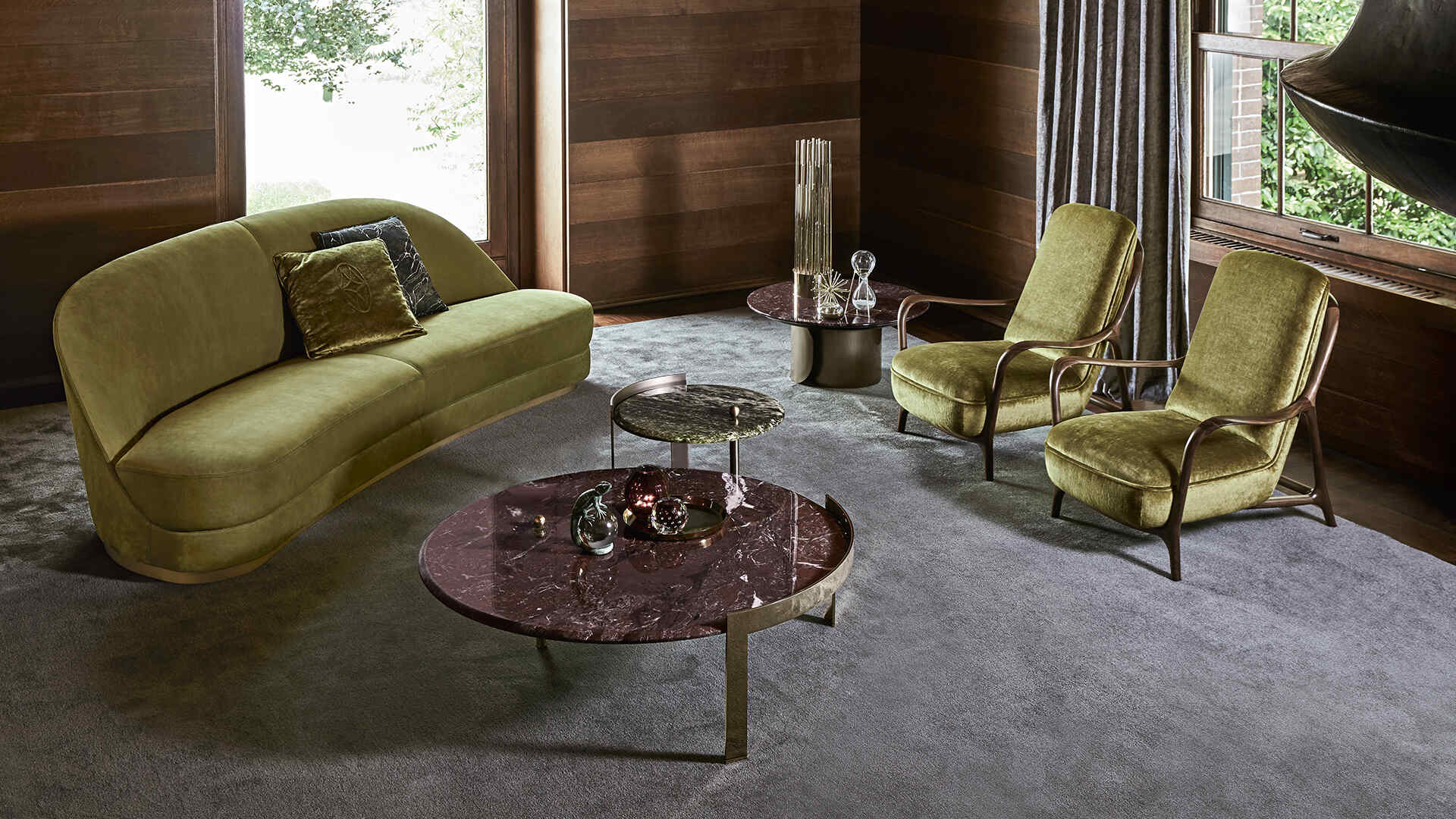 For all these reasons, contemporary furniture does not necessarily involve the creation of algid, linear, futuristic, geometric environments, but on the contrary, it also explores and declines in rounded, soft shapes and lines, which become furniture elements of the utmost aesthetic appeal.
Functionality is combined with pure beauty.
Designed to fit very large spaces as well as smaller rooms, contemporary interior design is smart and multifunctional because it puts people and their living needs at the center. However, it does so with a multifaceted elegance that assimilates and integrates materials, colors and shapes into stylistically exclusive achievements.
Some suggestions for decorating the home in contemporary style
Now that we have highlighted the differences between a merely modern interior design and a contemporary interior design, let's look together at what strategies can be used to achieve a successful interior design for habitability, quality, and style.
The first element to consider when choosing to furnish a home in contemporary style is related to knowledge of materials, color tones and, of course, the elements that distinguish it. Given the inherent versatility of this style, it is indeed essential to know how to select, choose, match, and place each item in the right way.
Among the materials stand out, alone or in original combinations, various wood essences (always of the highest quality) and marble, as well as metals and fabrics, glass and mirrors, corian and silestone.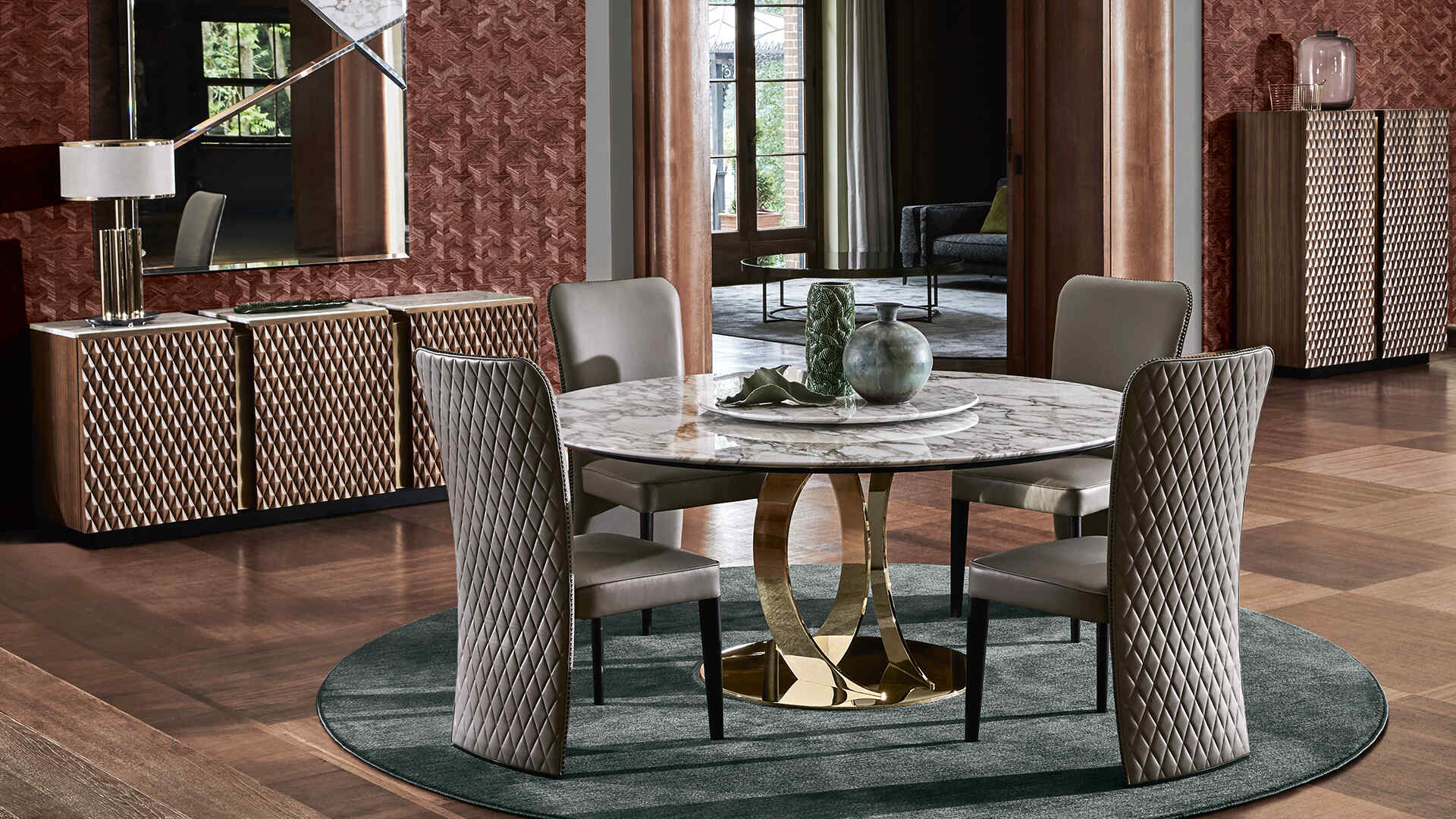 Surfaces are devoid of frills, with decorations often reduced to the bare bones or even absent so as to bring out the excellence of the raw material, and may be lacquered or silkscreened so that they stand out even more to the eye.
The lines are clean, essential but soft, never stingy: unlike in modern furniture, in contemporary interior design geometric shapes are not rigid but blend and intersect in a visually pleasing, fluid synthesis.
The design of the furniture elements is all about essentiality, minimalism, and wide-ranging. The furniture does not dominate the space, but participates in it, creating a microcosm in synergy. Precisely because of the smart use of furniture volumes and the resulting economy of space, contemporary furniture finds a place in even small homes or rooms without ever losing its appeal. Useful and functional, it creates rooms that breathe and lend themselves to enjoyment.
Finally, regarding colors it will always be good to remember that black and white are timeless color shades that never go out of fashion. However, depending on the volume of the rooms, the penetration of natural light and, of course, one's own very personal aesthetic taste, bolder combinations can also be considered, perhaps with stronger and bolder colors-even juxtaposed in an unusual way. Space then is given to red, yellow, acid green, deep blue, even purple, declined in sharp and immediately perceptible contrasts.
As mentioned, an environment furnished in a contemporary style is never algid, aloof, impersonal. On the opposite: the mixture of clean, sharp surfaces and materials, combined with comfortable and welcoming textile design elements can and should create a sense of warmth and conviviality that balances well with the practicality at the heart of this trend.
The key elements in creating a contemporary-style interior design project that fully embodies the values of this philosophy are always the utmost care for the aesthetics of the furnishings, their functionality, and formal purity, both in the individual piece and in the ensemble.
Finally, it remains an excellent strategy to always keep open to further, possible contamination, to additions with distinctly modern details and elements that follow changing needs and an idea of lifestyle in which it is the space that adapts to the person, and never the other way around.
Opera Contemporary: Italian craftsmanship interprets the vision of a lifestyle in the making
Founded in 2010, the Opera Contemporary brand embodies and interprets a holistic vision of craftsmanship applied to furniture: not an art that relates to the past, but rather a set of techniques and talents that spill over into the present to meet the housing needs of today and tomorrow.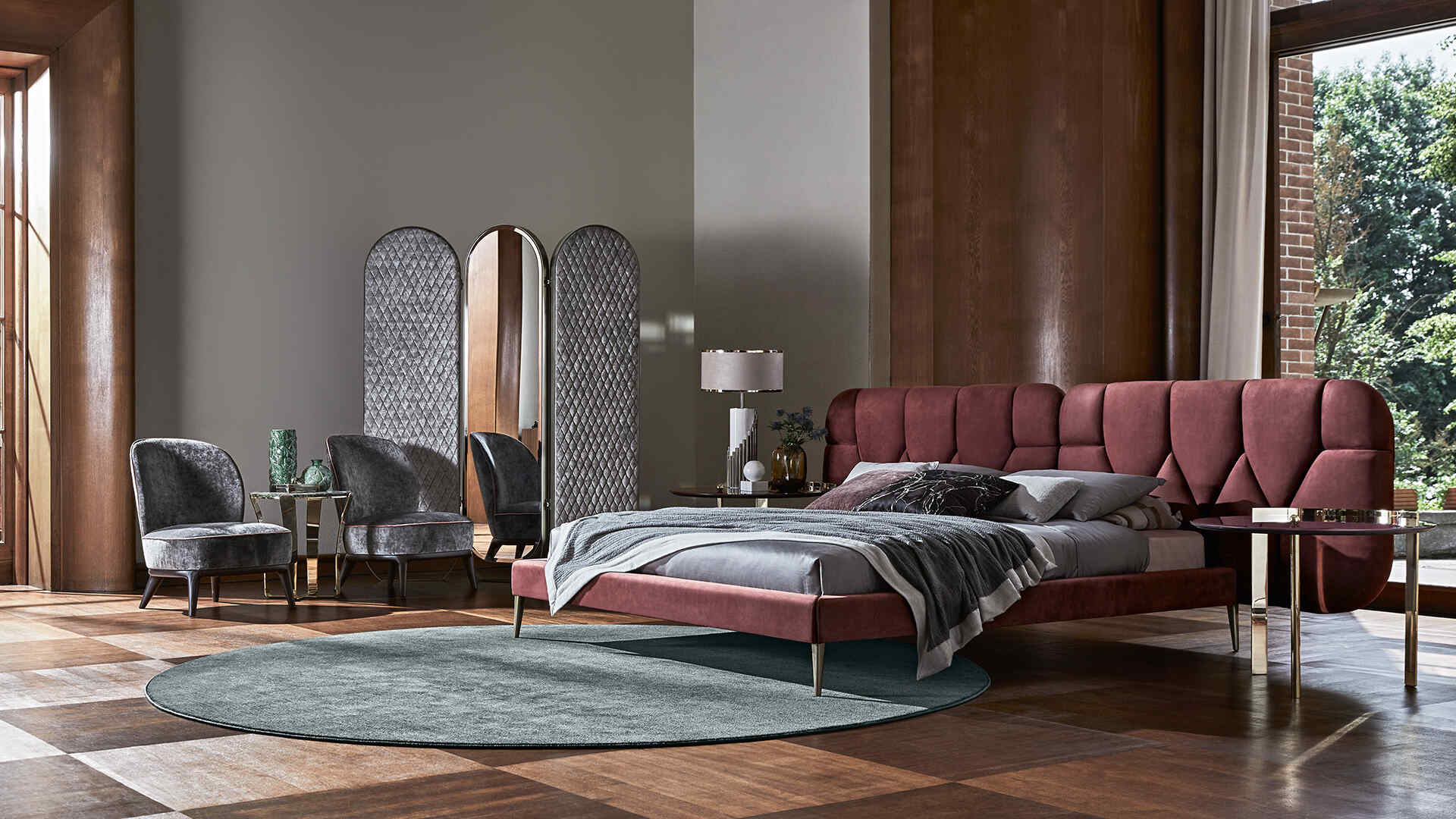 The brand designs and develops true contemporary living scenes, in which full respect for the pillars of that style is enhanced by the expert workmanship of materials and surfaces.
The result is a catalog of furniture elements that tells the idea of contemporaneity in a novel, original and immediately recognizable way: the vocation in the handcrafted woodworking is in constant dialogue with stylistic research, creativity and cultural contamination, but also with production technology aimed at millimeter-accurate and extremely efficient processes.
Opera Contemporary furnishings thus create functionally efficient and stylistically sophisticated atmospheres, made up of extensible and versatile collections that adapt to the customer's aesthetic taste thanks to the infinite possibilities of combination and juxtaposition.
No space designed by Opera Contemporary is the same as another. It is enough to explore its extraordinary furniture elements to notice.
Do you wish to furnish your home or have a contemporary style project?
Contact us