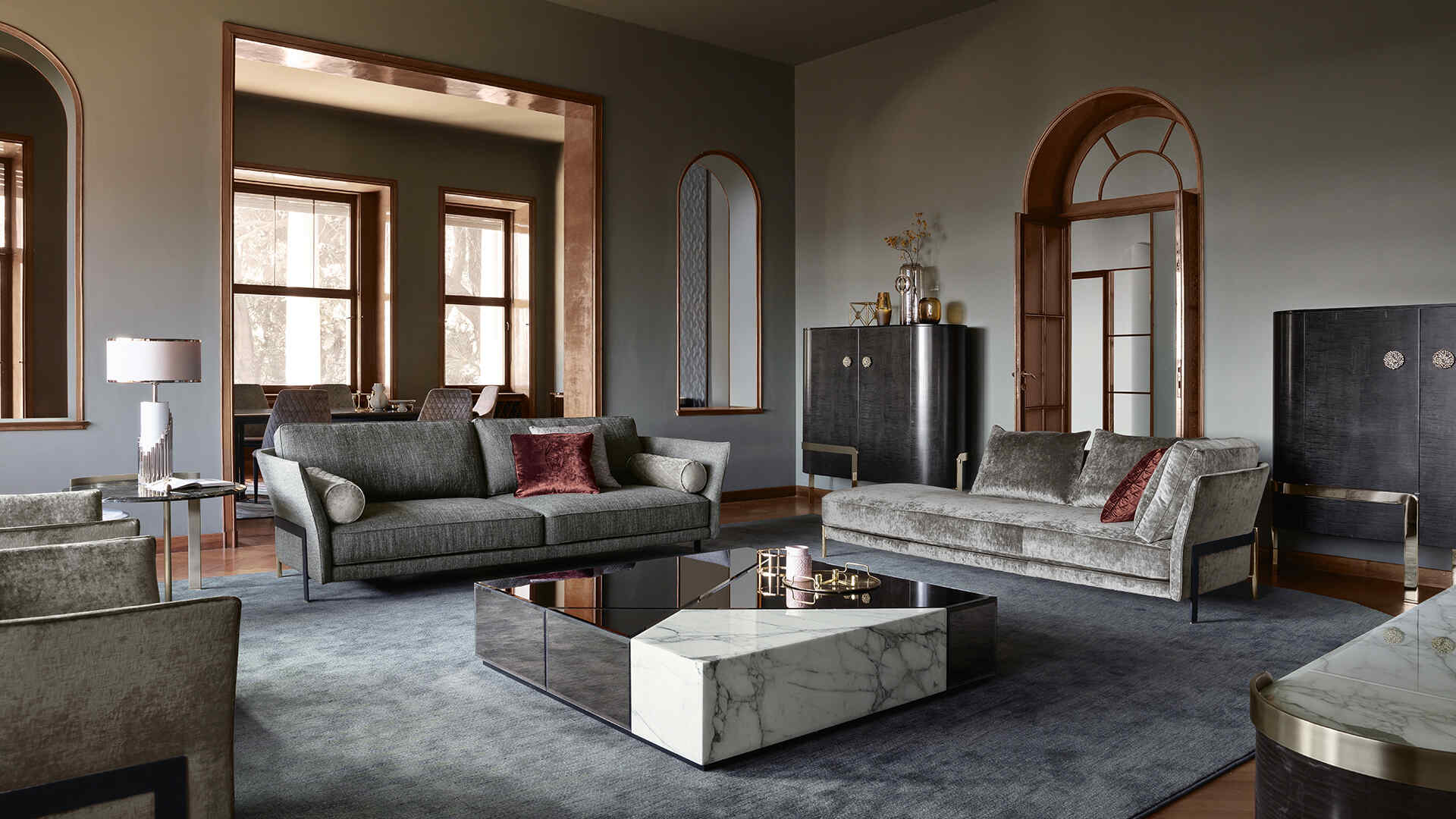 22 Jul

What is contemporary style
Modern and elegant: that's what contemporary style is
A few days ago we wrote an article on contemporary furniture, pointing out some strategies to follow in order to achieve highly functional and stylistically impeccable spaces. Instead, in this new in-depth study we wish to focus on what, exactly, contemporary style is and the reasons why it is considered so timeless and elegant, practical and refined at the same time.
When talking about this particular type of design, it is common to refer to clean shapes, essential lines, the use of newly developed materials, and a preference for neutral colors. However, it would be extremely simplifying to reduce an entire style to a few aesthetic features, with the risk of resulting in algid and unwelcoming environments with minimal details and, in some cases, even impersonal.
By contrast, the essential premise is that whatever style you choose for your spaces, the end result should always be a synthesis between the distinctive features of that particular stylistic current and the uniqueness given by customization, which in turn is intrinsically linked to personal preferences, one's idea of "beauty," the construction of evocative atmospheres, and the intelligent placement of furniture elements within rooms.
The first step in achieving this goal and making excellent living spaces is, of course, to really understand what "contemporary style" means.
What exactly is contemporary style?
When applied to interior design, contemporary style undoubtedly has modern characteristics. However, it does not necessarily involve the exclusive use of modern furniture elements, but rather a multifaceted set of pieces that are inspired by the current lifestyle, evolving living spaces, practicality of use and convenience.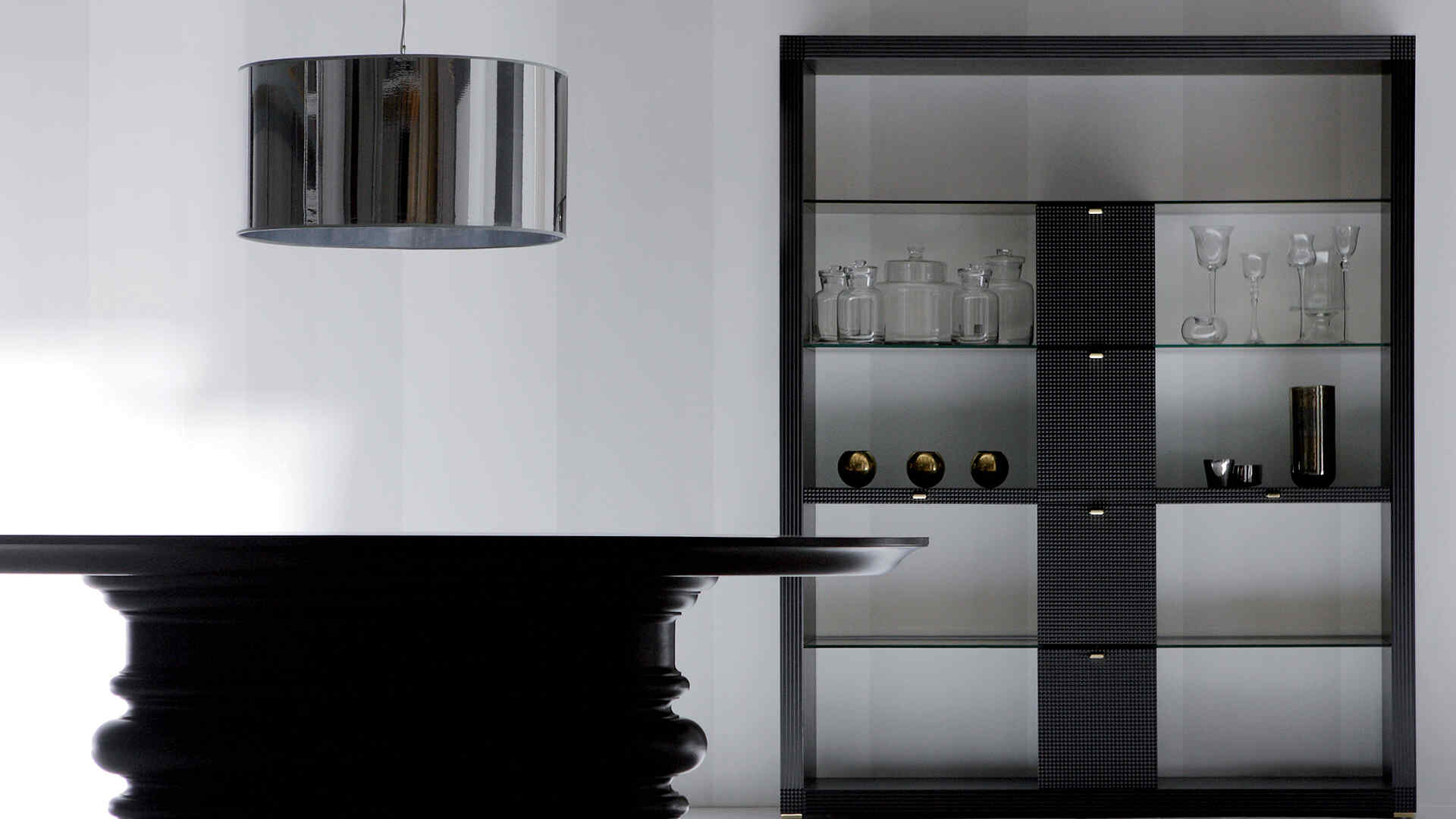 At the same time, contemporary-style furniture is always distinguished by an aesthetic appeal that is, by its very nature, devoid of fashion and timeless, that is, untethered from modernity in the narrow sense. What is modern today will become obsolete tomorrow, while what is contemporary will always retain its appeal.
This is a subtle but substantial difference for those who wish to furnish their spaces following this particular design trend. By definition, what is contemporary is relative to what is happening at this particular time, and is therefore by necessity fluid, changing, evolving, not at all pigeonholed into a futuristic or modernity-bound concept. At the same time, while remaining inherently versatile, contemporary design has a distinct aesthetic capable of emphasizing concepts such as sharpness, cleanliness and balance.
It is also important to note that, from a historical perspective, the style defined as "modern" takes off as early as the first half of the twentieth century, focusing especially on bold lines and shapes and natural colors. It draws, more specifically, on the rules of the modernist movement-which began to spread in the late 19th century with the German Bauhaus school of design and its emphasis on Scandinavian (or, more generally, Northern European) design, all based on simplicity and function. In the décor of our homes, these styles begin to be clearly visible between 1900 and 1950, before transforming into post-modernism between the 1960s and 1980s. When we speak of modern design, we are thus dealing with a current that, despite its name, carries with it a certain inherent historicity.
In opposition, the timing of contemporary style is focused on the trends of the here and now.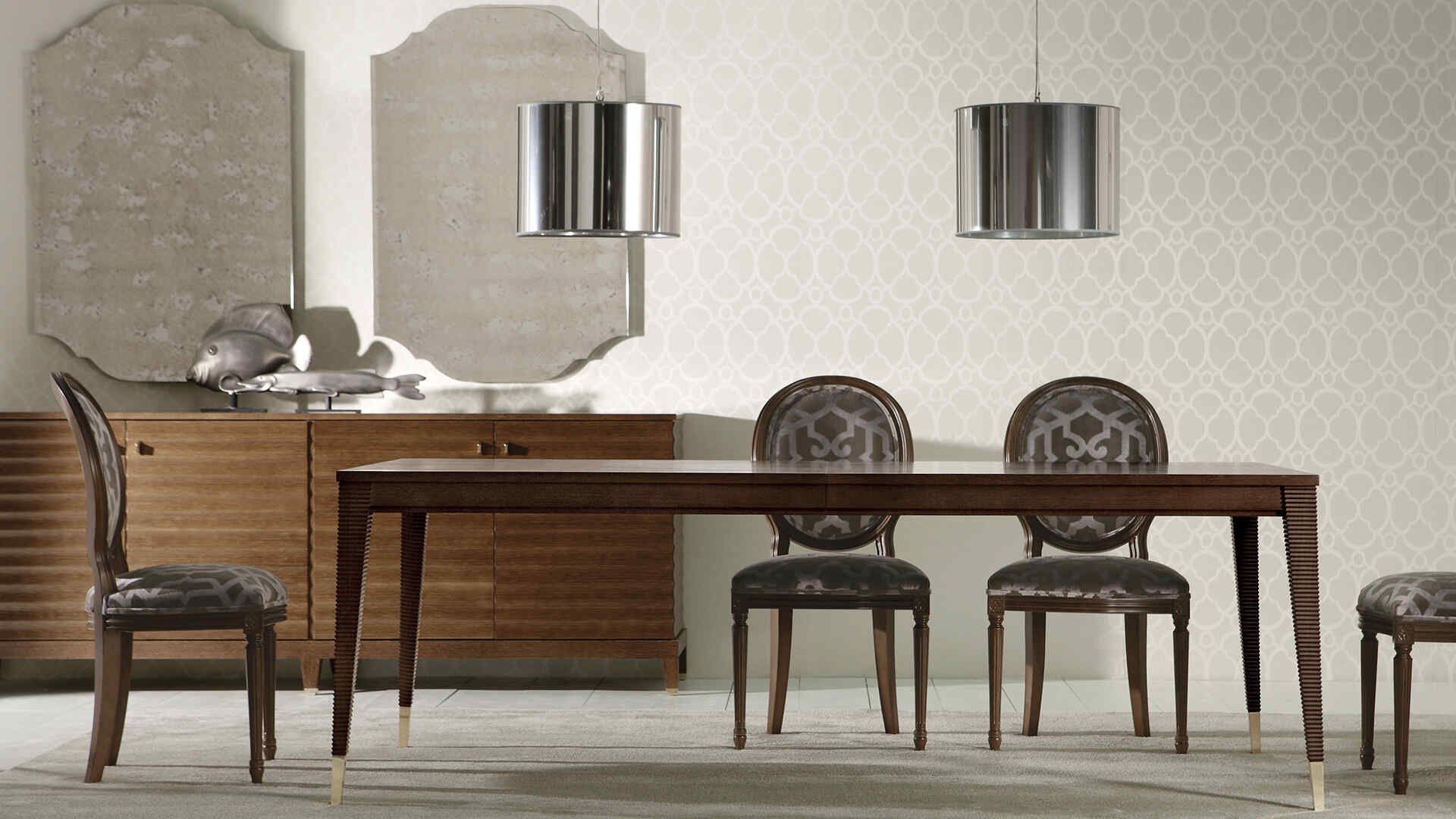 From a historical perspective, this approach to furniture overlaps with post-modern design as early as the 1970s. While initially, however, contemporary design was a kind of synergy between different styles, over time it becomes well recognizable due to the presence of some key elements borrowed from both modernism and post-modernism, but also from futurism, deconstructivism, and art deco.
What differentiates contemporary style from all others, however, is its innate fluidity: a constant evolution that moves in parallel with people's changing housing needs. Decades move on, design trends change, and, paradoxically, always remain contemporary: so here we are faced with a current that does not stand still over time, nor is it tied to a particular historical period, but rather is distinguished by an intrinsic and constant representation of what is happening today. Nothing is, after all, more dynamic than the present!
Precisely because of its complexity, contemporary style can obviously be confused with the other currents with which it is naturally associated. A few examples? Exactly like the modern style, it prefers simple, well-organized spaces furnished with elements with crisp, clean lines and details of artistic minimalism. Likewise, it wishes to give environments an aura of comfort and relaxation that invites presence, sharing, conviviality and (multi)function.
And again: neither of these styles will ever opt for overly ornate furnishings, or pieces with an exaggeratedly heavy visual impact. Yet, unlike modern style-for which "less is more"-contemporary style may choose tomorrow to bend this rule to the latest trends where housing needs change. Thus, this is the characteristic that most defines it: fluidity.
Other "practical" peculiarities of this style include the predilection for exposed legs in armchairs, sofas and chairs, a predilection for the use of cold materials such as glass, metal and mirrors – and therefore for the reflective surfaces, also often told by the glossy finishes – but without giving up the presence of the wood, both in its raw form and carefully crafted.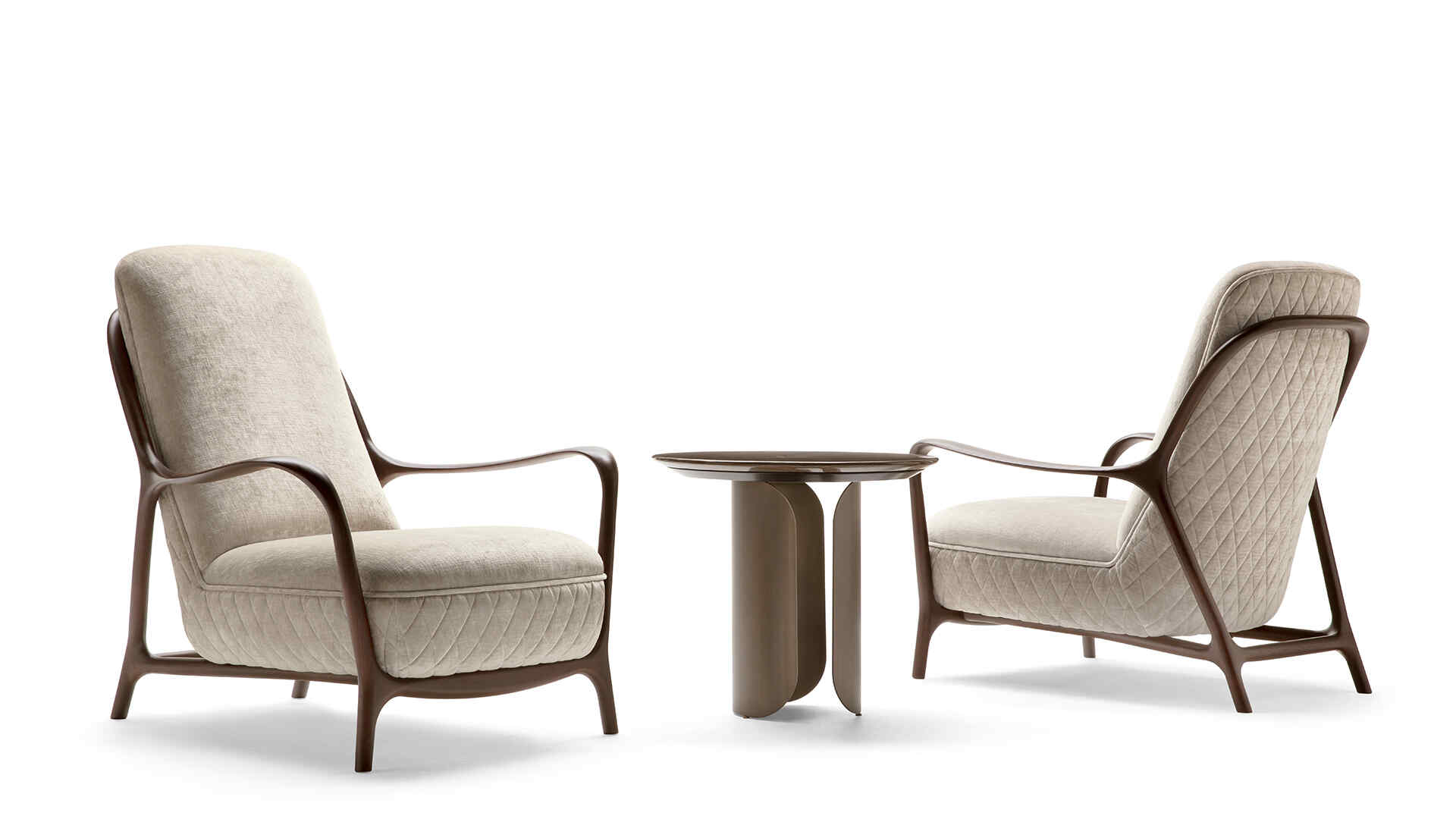 Who the contemporary style is suitable for
Now that the difference between contemporary style and other approaches to design is clear, it certainly becomes easier to understand what kind of person might opt for rooms furnished according to evolving current trends.
On the one hand, fans of modern interior design will choose to furnish their spaces with elements inspired by Modernism, the current of which runs through between the beginning of the twentieth century and close to the 1960s., and therefore will prefer highly functional furniture with natural and warm colors, even better if it is declined in a unique style.
On the other hand, contemporary design lovers will, by their nature, be in step with today's interior design trends, current decorative trends, and their changing nature: thus, they will be open to changing and evolving their environments as time goes by. In stylistic terms, this school of thought proves particularly suitable for those who tend to appreciate sharp contrasts, soft and curved lines, form and ornamentation over mere function, and multiple variations in style.
Convenient, functional and high aesthetic value, the contemporary style is perfect for those who choose not to stop.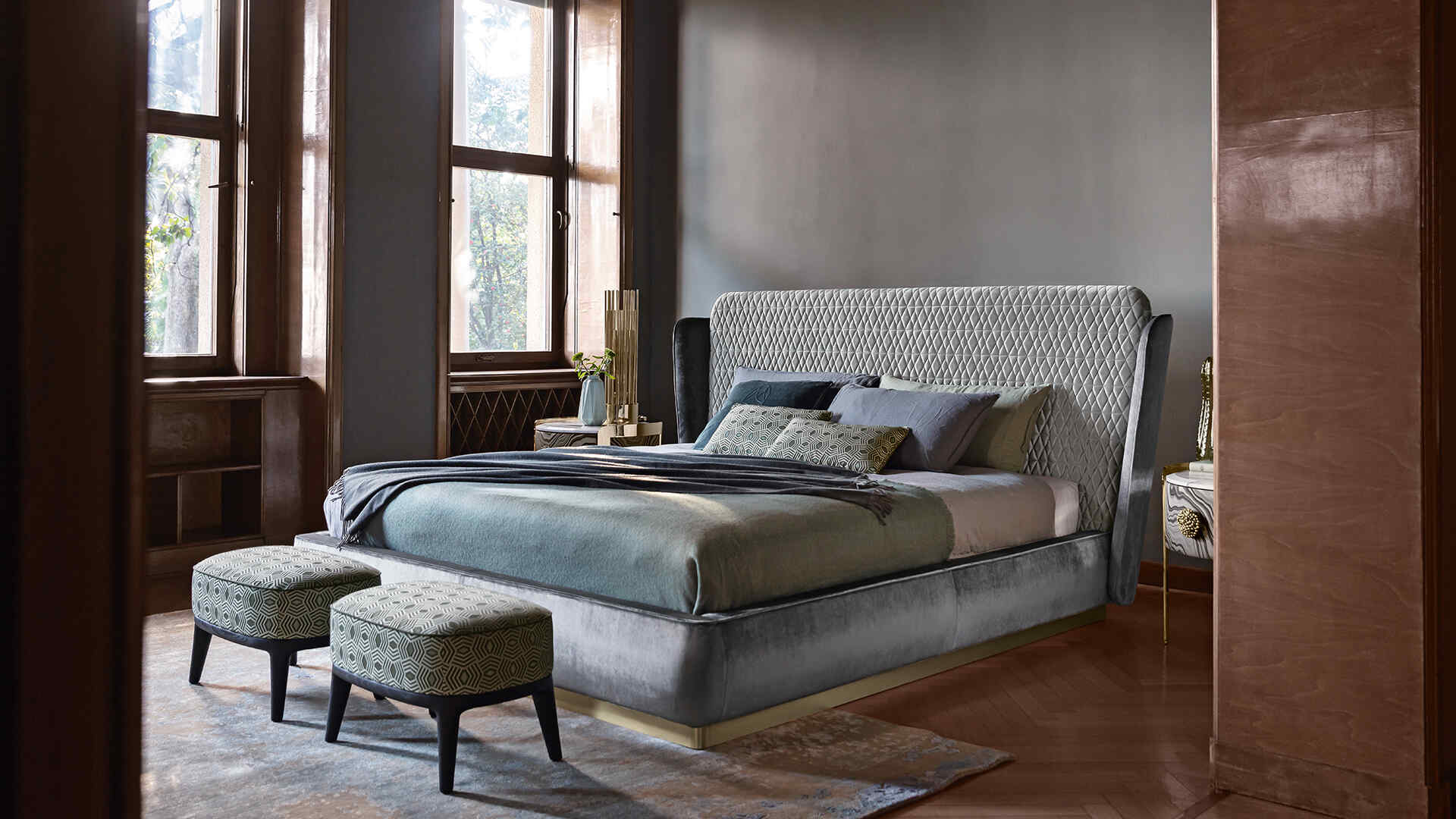 Opera Contemporary: the brand that embodies the pliability of contemporary style
The Opera Contemporary brand was created to fully interpret the multiple and constant evolutions of contemporary design with furnishing elements that are fluid, functional and never the same: unique pieces in terms of design excellence and manufacturing quality that create scenic environments capable of combining beauty and function.
The craftsmanship of the furniture elements is accompanied by a deep understanding of the today's housing needs, satisfying them but also anticipating and interpreting their evolution with the ultimate goal of creating environments of maximum aesthetic appeal, in which the extraordinary craftsmanship of Made in Italy moves hand in hand with an international vision of all that is space to live.
Discover the materials and finishes chosen by our designers and master craftsmen, the wide range of products, the beautiful collection catalogs, and locate the contemporary furniture pieces that best tell your idea of home or office.
Do you wish to furnish your home or have a project with contemporary design?