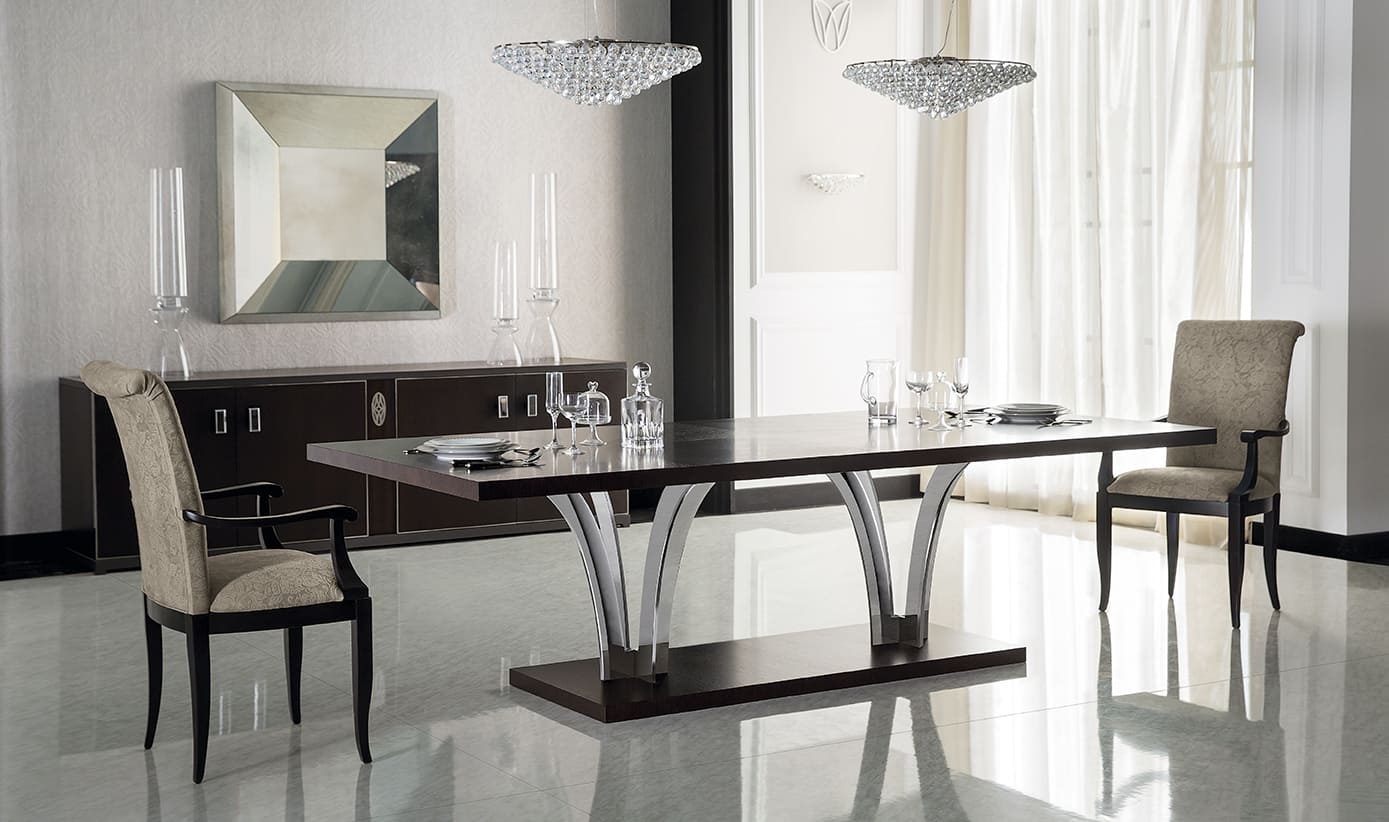 22 Jun

Five reasons to furnish a house in a contemporary style
Five reasons to furnish a house in a contemporary style
In a blog dedicated to interior design, the inevitable predominant focus is contemporary style – which is at the center of the prestigious Opera Contemporary catalog.
We love to approach this multifaceted topic from different points of view, providing you with exciting ideas and information whether you want to furnish a single room in your house or all its settings. By exploring these pages, you will then be able to discover the specific characteristics that make contemporary furniture so unique and recognizable, receive valuable suggestions for giving life to a successful project and even learn more about the most beautiful and functional furnishing solutions for your living area.
In this article, we would like to focus on why contemporary-style interior design is so appreciated. We will do this by showing you what we believe are the five main reasons that guide our clients' furnishing choices.
In our experience, the starting point for all of them is always a synthesis of different requirements: experimentation, creativity, comfort and functionality. These are the characteristics at the core of all the spaces set up according to this philosophy, which is never affected by the passage of time thanks to its innate ability to move and evolve with it.
The contemporary style makes a space elegant without weighing it down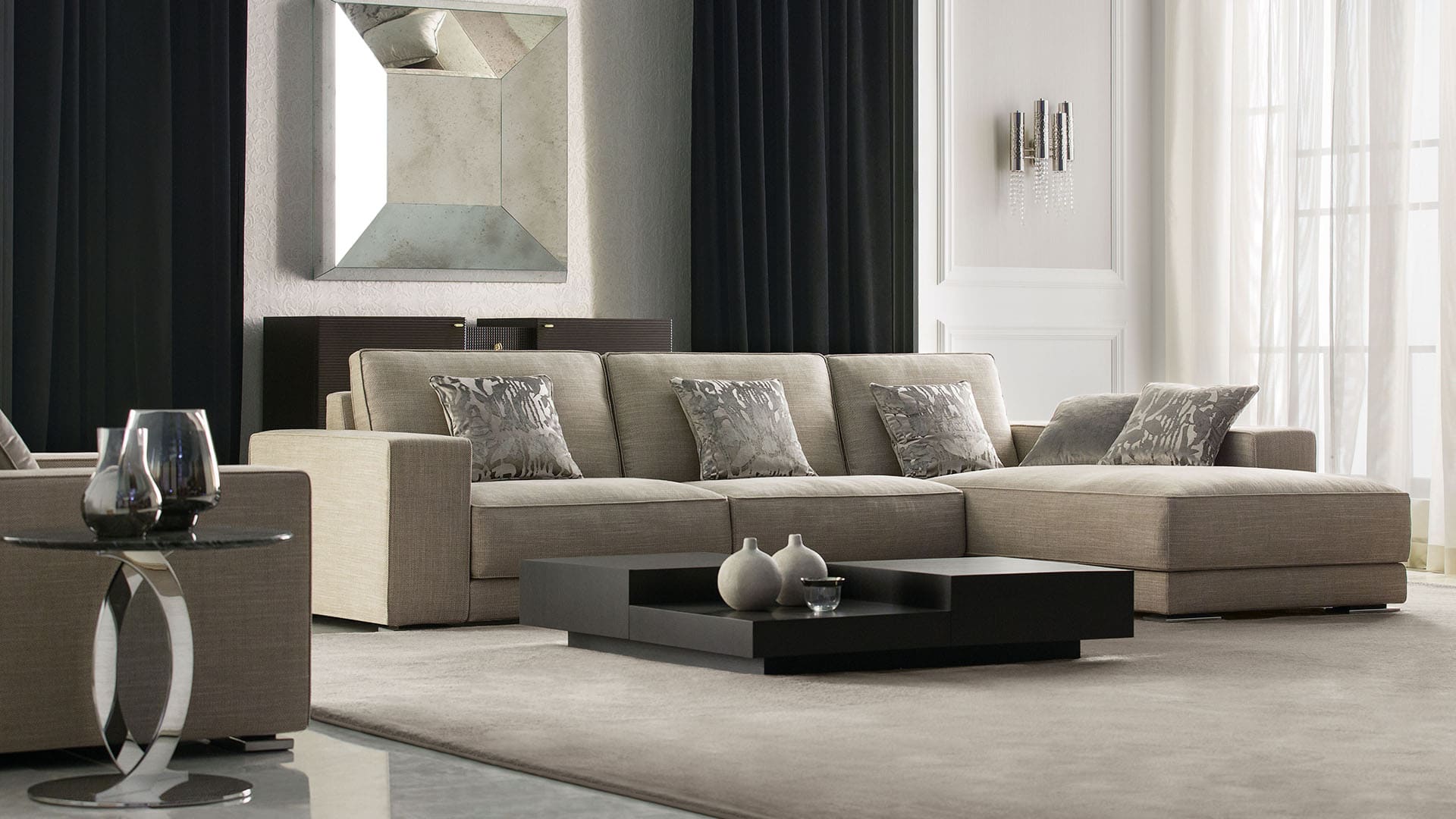 Pictured: Walter sectional sofa
Contemporary style undoubtedly requires a clear and well-defined aesthetic sensibility and, in this sense, the support of specialized interior designers could prove very useful in identifying the various furnishing pieces, their location in the rooms, colors, materials, combinations, finishes and, in general, all the details that contribute to designing an original and elegant setting.
In general, the main goal of contemporary-style furniture is to embellish the spaces without ever weighing them down. We are not talking about minimalism but rather a balance between emptiness and fullness, and a synergy between the various elements within the space: their task will be to define, characterize and enrich the setting without ever being redundant.
Preciousness and opulence should always be well balanced and never turn into excess, and they certainly do in contemporary interior design: in this case, the concept of luxury expresses itself in the almost mathematical synthesis between aesthetics, utility and functionality.
Each element and piece of furniture has its precise location, and this sumptuous style perfectly embodies the principle of "less is more" so dear to designers. Regardless, contemporary design always manages to communicate intrinsic visual lightness and conceptual schematism – even to the most distracted gaze.
Choosing contemporary-style furniture means creating a fashionable home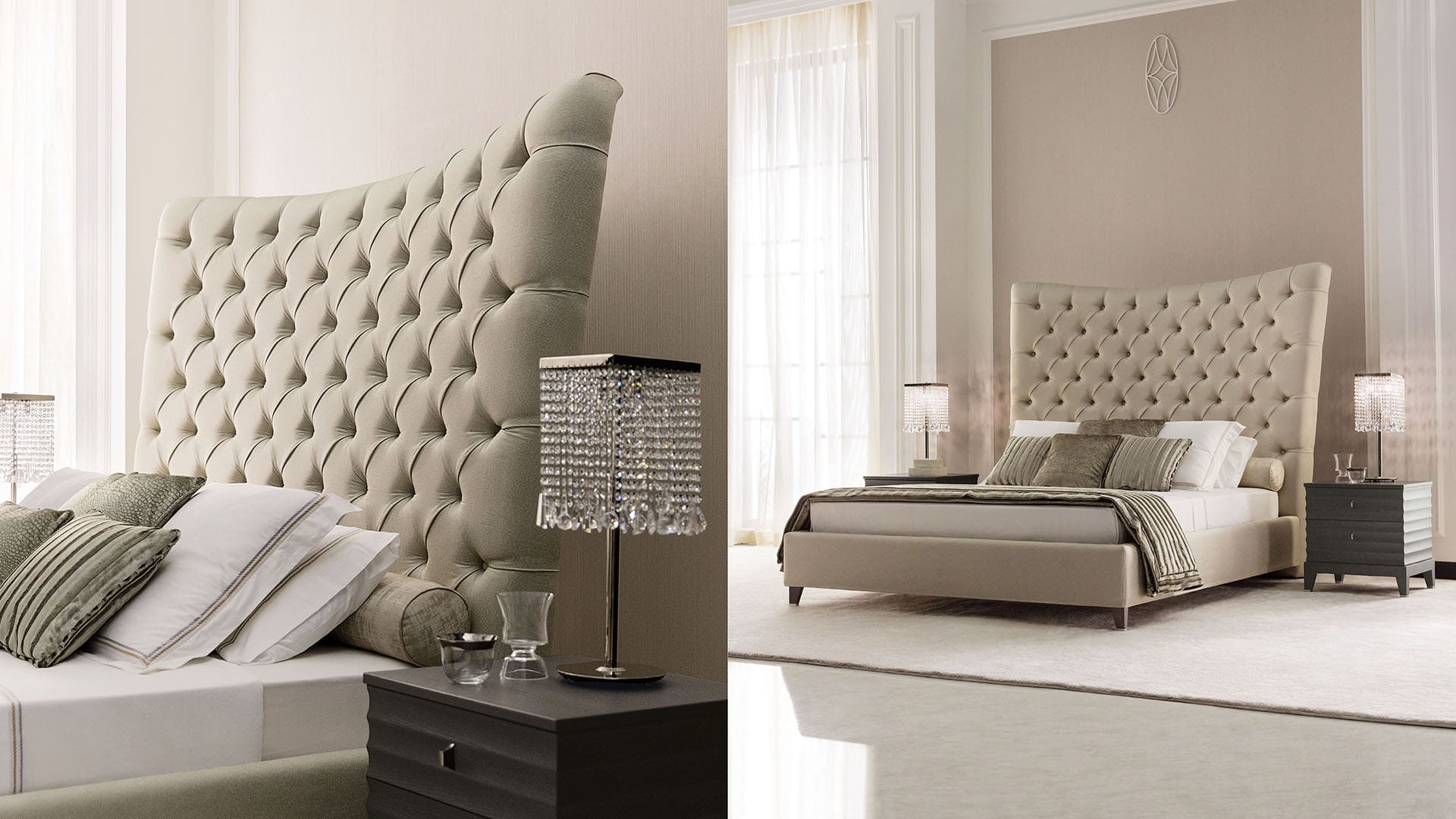 To understand why a house furnished in a contemporary style is always fashionable, we need to take a step back and first clarify what this concept means.
"Fashionable" (or trendy) does not necessarily mean modern, but rather current, in line with the lifestyle requirements of this time and this place.
By reflex, a trendy piece of furniture is contemporary not only because it can adapt and conform to current tastes but also to its housing needs: from the concept of multifunctionality, popular for some years now, to the focus on ergonomics; from the mix of different materials to give life to multi-sensory suggestions up to the need for airiness and visual order that so strongly entwines with the current historical moment.
Ultimately, in interior design, "fashionable" equates to the sum between aesthetic model and functional application, and nothing responds to this axiom as much as contemporary style.
Contemporary interior design is always in tune with current trends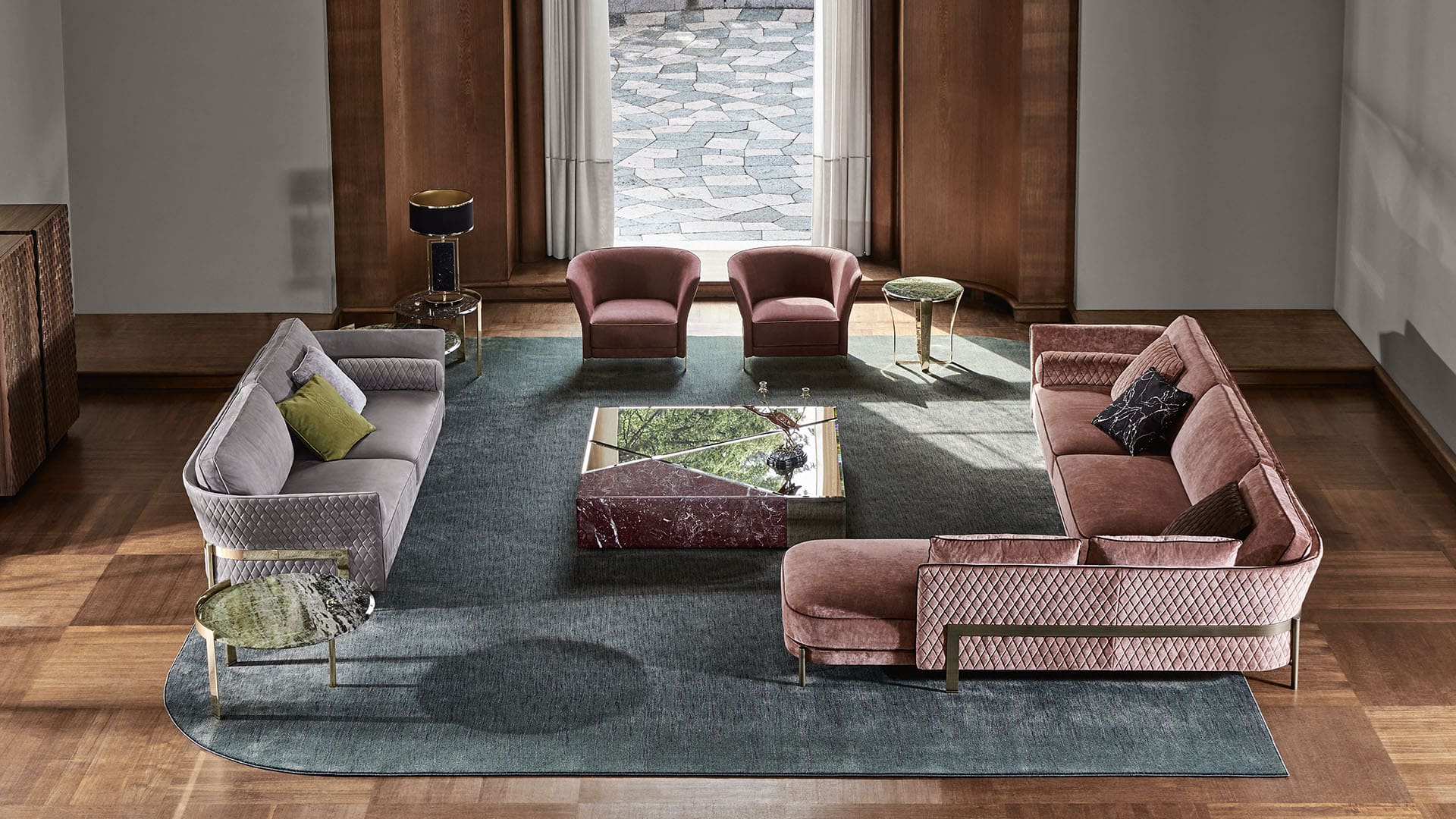 Even if, on a superficial reading, this reasoning might seem similar to the previous one, it refers to something entirely different. We are now focusing on contemporary interior design's typical "fluidity": an ever-changing and constantly evolving identity.
Just as trends are not immutable and immovable (on the contrary!), so contemporary-style furniture is characterized by a "flowing" concept, as it is always ready to change and adapt to evolving needs housing.
Unlike modern style, contemporary design is not new but innovative, intrinsically predisposed to evolve without ever giving up its exclusive appeal. That is why, among its features, we have avant-garde materials, the match of different textures, glossy and silk-screened or opaque surfaces to act as supporting elements for the dominant furnishing elements such as the sofa, the "king" of the living area par excellence.
And again, contemporary furniture remains in step with trends even on a chromatic level. Let's take the Pantone Color Institute as an example – it's the organization that, more than any other, establishes and defines the chromatic mood of each year. In this sense, contemporary interior design has always reverberated the evolution of color trends through its catalogs, pieces and combinations.
Therefore, being contemporary means innovating and defining trends rather than slavishly following them.
Contemporary means modern but not minimalistic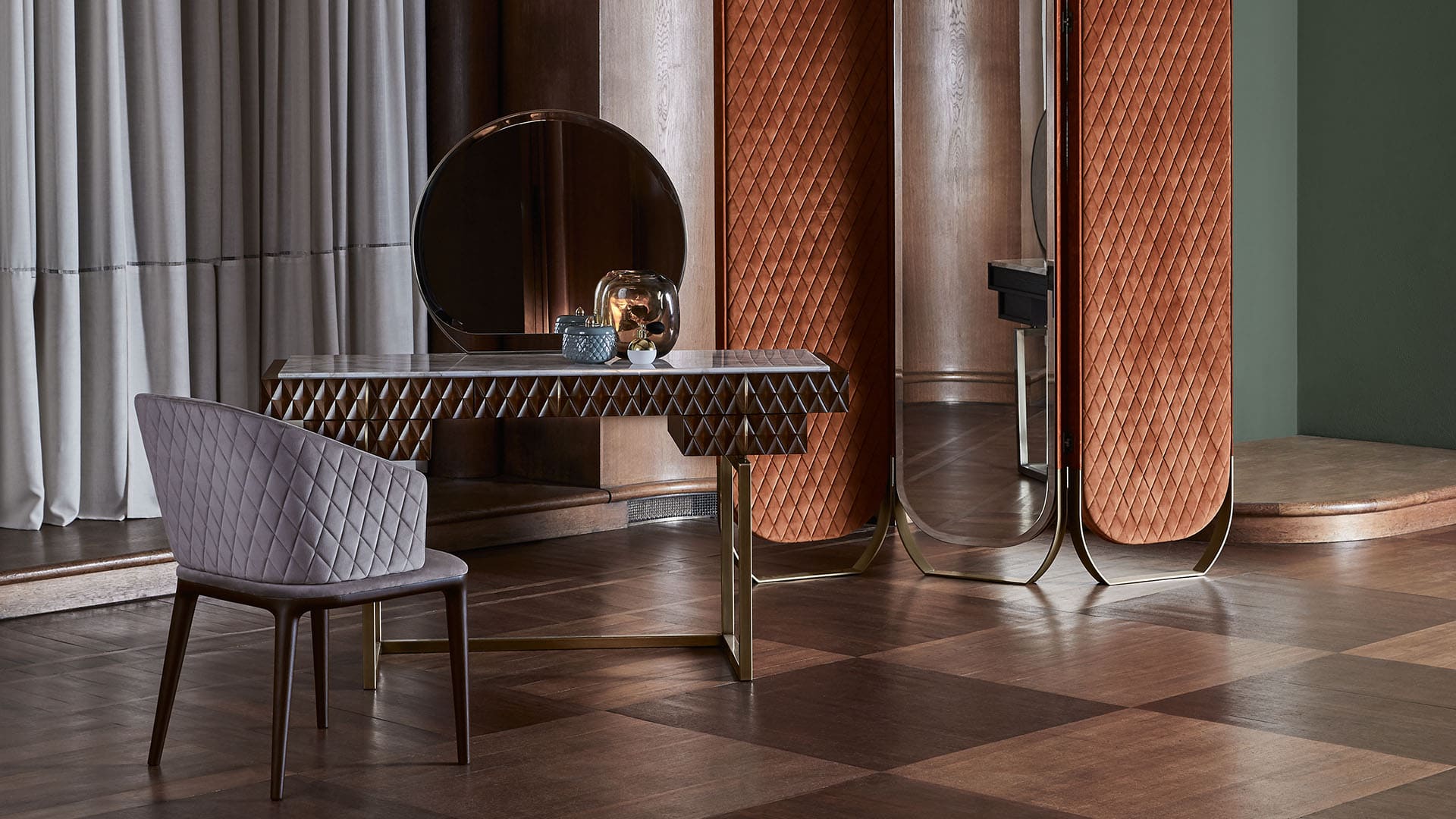 "Modern", as in "current", is the closest we can offer to the concept of "contemporary" by associating two terms that refer to different styles when applied to interior design.
This profound difference is visible along multiple guidelines: contemporary design is characterized by a complete disconnection from the current timeline and trends. It lacks any links with modernity in the strict sense but showcases fluidity and changeability, cleanliness and balance, clarity of function.
What is not typical of contemporary interior design is minimalism (which is instead featured in modern, modernist and post-modernist furniture). On the contrary, this style gives space to simplicity and organization, clarity of lines and pieces enriched by artistic details that are never bulky to the eye. And again: minimalism disappears wherever a room is rich in comfort and relaxation, thanks to stylistic choices that invite presence and sharing.
In this sense, interior design is synonymous with expressing and showing. Anything but minimalist!
Contemporary style interior design: for fine connoisseurs who appreciate the attention to detail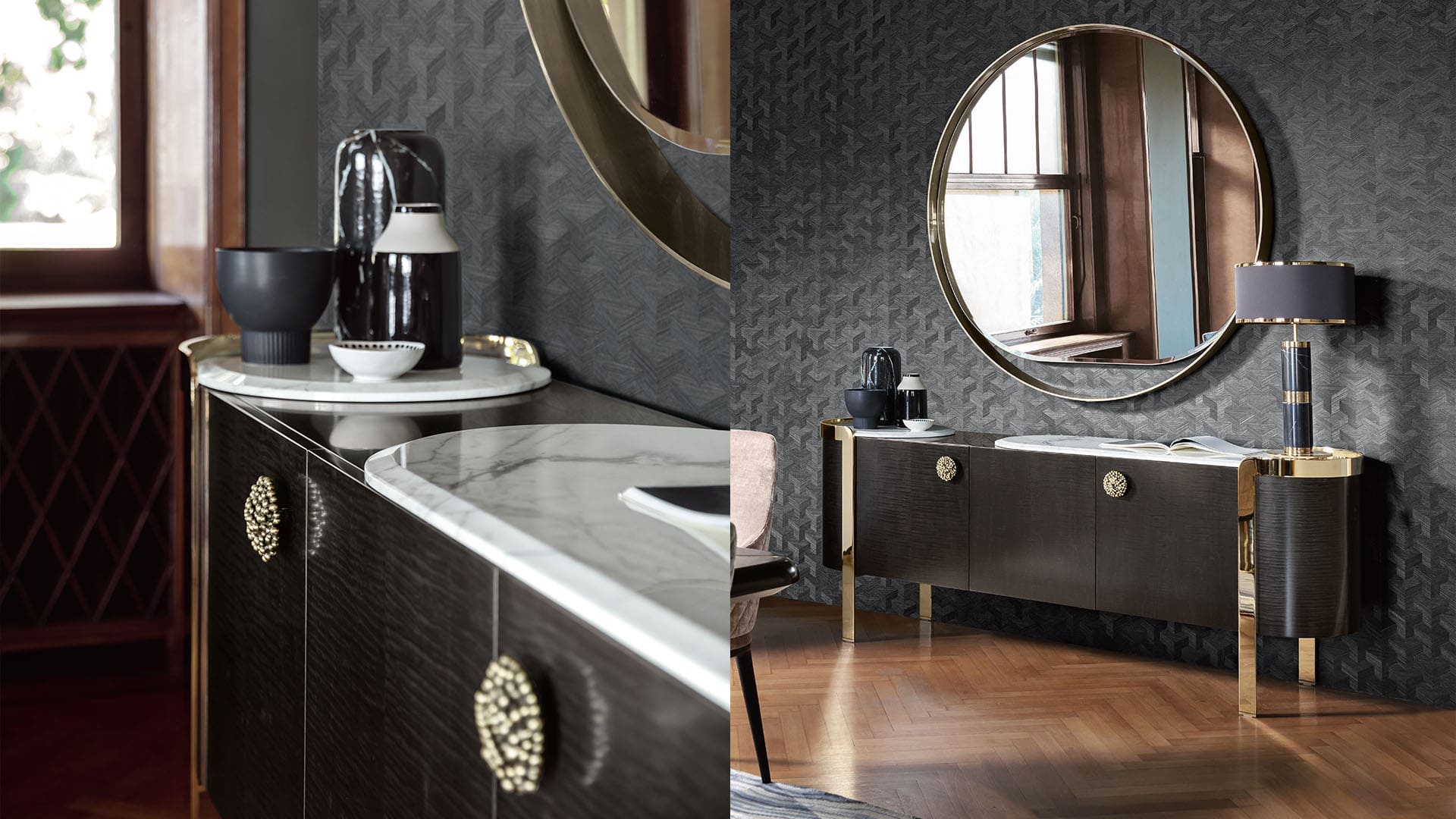 The last motivation we consider predominant for those who furnish their setting in a contemporary style is their sheer love for aesthetics. This interior design style may not be for everyone, but it is undoubtedly for fine connoisseurs who appreciate the prestige given by absolute attention to detail.
Attention to detail is not only reflected in the choice of stylistically impeccable pieces capable of communicating elegance and originality, but also in their function or multifunction, in the high quality of materials and finishes, in the careful mixture of materials and colors, in precious decorations that are visually rich but never intrusive.
The simplicity of spaces furnished with contemporary furniture goes hand in hand with the exquisite accuracy of each element. Strong contrasts, soft and curved lines that create a dialogue with clear-cut surfaces and volumes, and harmonious aesthetic variations that link decoration with function are the most identifying features of an approach to design that fascinates those with a creative and dynamic mind.
Do you want to create a contemporary interior design project for your spaces? Get in touch with Opera Contemporary for reliable support and expert advice.
Opera Contemporary: for your luxurious contemporary Interior Design